Tottenham Hotspur fans have been reacting to claims that Toby Alderweireld could be on his way to PSV Eindhoven.
A report in Dutch outlet De Telegraaf has claimed that PSV have reached out to Alderweireld's agent about possibly making a move over there at the end of the season. The 31-year-old is very much the elder statesman amongst the Tottenham defenders and has a contract at the club until the summer of 2023.
But given the age of players that were brought in this summer, as well as being linked with moves for younger players like Milan Skriniar, you can see that there is a changing landscape when it comes to the Spurs side, so this move shouldn't be ruled out.
However, ruling it out seemed to be the mantra of these Spurs fans, as they laughed off the notion of him leaving any time soon:
"Nope. nope nope nope nope nope nope nope"
"Toby is going no where"
"Is this a joke??"
"In all the rumours I've ever seen, this might be the stupidest. Toby has an Ajax tattoo"
"HAAHHA good one"
"He doesn't leave without a replacement"
"Omds my prayers have been answered"
"Absolutely ridiculous story. Firstly they could not afford his wages. Secondly the man walks around with an Ajax tattoo and loves the club"
Do you think Toby Alderweireld is Tottenham's best defender?
Yes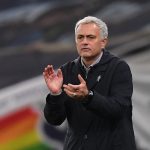 No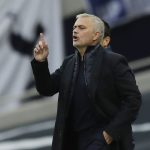 One thing that should be considered through all this, is that as a former Ajax player who still has a deep connection to the club and the rivalry between his former side and PSV, he might need to take a little bit of convincing if he was going to cross the divide.