Tottenham Hotspur fans have been enjoying a video featuring Declan Rice talking about Tanguy Ndombele.
The Frenchman has been in fine form this season with four goals and three assists in all competitions, averaging 7.04 on WhoScored.com and even managing to score a goal against Sheffield United that some are calling a contender for Goal of The Season.
So it's no wonder that, speaking on his TikTok account (via @TheSpursWeb), the West Ham man was full of praise for the Tottenham midfielder, describing him as 'so silky, so good'.
These words were quite clearly music to the ears of Spurs fans online, as they praised him for talking so highly of their player, with some of them cheekily talking about the possibility of him making the move to north London to join up with someone he clearly respects:
"Declan knows the drill"
"Talent recognises talent"
"You're more than welcome to join him if you want Mr Rice"
"This man is on his knees to join a top six club this summer, I respect it"
"Rice knows ball"
"Rice issues 'come and get me' plea to Spurs"
Do you feel that Ndombele is now an indispensable part of the Tottenham side?
Yes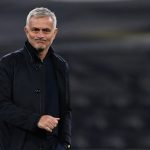 No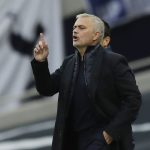 It's nice to hear kind words from one professional about another, especially when you consider the rivalry between the two sides.