Lots of Tottenham Hotspur fans have been reacting to the reported news that right-back Serge Aurier left the north London club's stadium at half time during his team's 3-1 Premier League loss to Liverpool on Thursday evening. 
The Ivory Coast international, who allegedly earns £70k per week at the Tottenham Hotspur Stadium, was withdrawn from the pitch for the second half – along with Harry Kane, who has picked up an injury – after producing a poor first-half performance which saw him earn the lowest overall WhoScored rating (5.74) of any Lilywhites player for this game.
Per The Telegraph's Matt Law, who broke this news, Aurier's decision to leave the stadium for the second half will 'no doubt' have left Spurs boss Jose Mourinho raging.
So, how have these Tottenham Hotspur fans been reacting to this news? 
After this news emerged on Twitter, which suggests that all was far from rosy in the Spurs camp at half-time, plenty of Tottenham supporters directed anger at Aurier and this situation, with some indicating that they want to see the 28-year-old leave the north London club.
"Wow more game time for the fraud Doherty"
"Sell him"
"Bye then"
"Lazy and thinks he is bigger than the club"
"I hope it's a personal matter, but if they're quarrelling I'm massively disappointed "
"This explains that horrible second half. Everyone was a mess"
"Serge's mistake led to the first goal just before the break. It would have been 2 goals off his mistakes in the first half if Mane had scored the earlier one under the first minute.
If he's complaining about being subbed then he's a clown"
Should Aurier be sold?
YES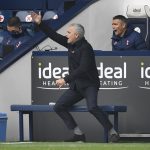 NO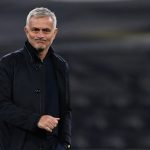 "team is in shambles"
"God we're a lost cause"
"Hope more cones concerning this story. A bit concerning"
All in all, it's clear that Mourinho isn't the only person associated with Spurs, who has been left fuming by what Aurier did.