Tottenham Hotspur fans have been ripping into former player and current Fulham boss Scott Parker following his comments ahead of tonight's game.
The game was initially meant to be played in late December, only for it to be postponed due to positive tests in the Fulham camp, and the clubs only received notice of the new date on Monday. And whilst this wasn't a huge deal for Spurs – who were scheduled to be playing anyway against Aston Villa – the sudden change hasn't gone down well with the Fulham boss.
He called the decision to announce the game on such short notice 'scandalous', and that having their fixtures messed with like this wouldn't happen to any of the big teams in the division.
Spurs fans ripped into him for his comments, saying that he should stop complaining and just get on with the task at hand:
"Must come as a terrible shock that a professional football team is expected to play football."
"Not sure how the cancelled game was irrelevant! Stop dripping. Lost a lot of respect for old Scott '360' Parker today!"
"So didn't Scott plan for the game vs Spurs in December? Didn't he have any analysis saved on his laptop? If that's the case maybe the Premier league isn't for him?"
"He'd be better off on the training ground preparing for the match rather than broadcasting a ready made excuse for his players to underperform."
"Jose was preparing for Villa. A completely different game to Fulham so it's not easy for us either. Stop whining. You are in a privileged position and something anyone would appreciate! If I was earning money to be involved in football, I wouldn't complain. It's a dream!"
"Sorry Scott but no one said a word when we had to 4 games in 7 days for two weeks in a row or so. We've played the most amount of games this season than any other club so you'll just have to get on with it!"
Is this just sour grapes from Scott Parker?
Yes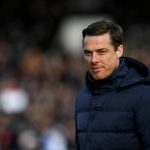 No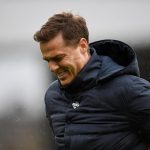 If Parker is this surly about it pre-game, you do start to wonder what his reaction is going to be like if they don't win the game.