These Tottenham Hotspur fans have been reacting to news that Christian Eriksen could be on his way back to North London.
Eriksen has only been away from Spurs for a just under a year, having left the club for Internazionale in last year's January window, but it looks as if the grass isn't always greener on the other side. A report in The Athletic claims that whilst it is unlikely to happen, there is a 'small possibility' that the Dane could be in a Spurs shirt once again come the end of the window.
The report goes on to claim that wages could be a major decision if Jose Mourinho's men were to bring him back, with lower tax rates in Italy meaning Spurs would have to give him a bumper pay increase to prevent him taking a 'pay cut'.
And even though the chances were slim, that didn't stop fans on social media from getting rather excited at the prospect of seeing Eriksen, who had arguably the best numbers of his career when he was in North London, once again:
"I'm for it. I don't believe Dele will revive any time soon. Worth the move since it must be much cheaper than dele deal that would have to happen first"
"BRING THE DANE HOME!!!!"
"Good move with our fixture congestion tbf"
"I'm actually starting to want him back now, him on the RW feeding crosses into kane and son could be it"
"If a motivated and inspired Eriksen is coming back then yes please"
"Please please please"
"Hate this. He was awful in his last year with us. To resign him is unthinkable. Move forward not backwards. Let him go to PSG"
"Be very annoyed if we sign him back got rid of him because was disappointing since the champion league final and gonna make giovani think about he's time at the club"
Would you take Eriksen back at Spurs in January?
Yes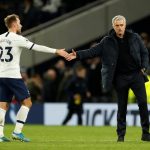 No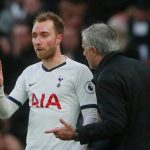 We've already seen one former Spurs man come back to the club this season in the form of Gareth Bale, so at this point you'd have to start believing that anything can happen.