Tottenham Hotspur fans have been reacting to news surrounding their potential move for Southampton forward Danny Ings.
There have been recent reports suggesting that Jose Mourinho's men could be looking to bring in the 28-year-old during the summer window as a backup option for Harry Kane with the Saints forward's contract situation currently up in the air.
It's easy to see why Tottenham would be after him after his impressive spell on the south coast has seen him produce just under a goal every two games.
However, a recent report from The Athletic has claimed that Southampton are unwilling to do business with Tottenham Hotspur unless "it was on their terms", presumably meaning when they are willing to let him go.
This follows various reports from earlier this week, which claimed that Tottenham were keeping an eye on the Saints man and that Ings may not be signing a new deal at St. Mary's.
And after this latest claim surrounding his club's stance over a potential deal with Spurs was relayed by Hotspur Related on Twitter, these Tottenham fans weren't too keen on the idea of bringing him in to begin with, citing multiple reasons:
"Is he a priority ? Isn't he a first choice striker ? Shouldn't we focus more on elite CBs who would solve our problems ? Buy more midfielders, if it was a RW it would be fine but we have more pressing issues like the CBs and probably RB"
"Why?? To sit on the bench surely he won't want that"
"If your a striker and you see Vinicius who has been scoring and still cannot get minutes here, why would you want to come? Especially a player like Ings"
"Sign Vinny instead, don't want that sicknote anywhere near my club"
"I don't think his style works anyways, good"
"We don't need a striker!!! We need defenders!!!!"
Would Ings be a good signing for Spurs?
Yes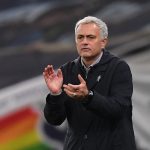 No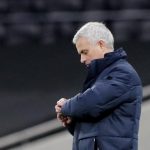 With just 18 months left on his current deal, Ings is hitting that sweet spot when it comes to whether or not Southampton sign him or sell him, so this will be an interesting one to follow in the next few months, to see if Tottenham do get that opportunity.