Many Tottenham Hotspur fans have been laughing at some footage that emerged on social media following their win over Brentford.
The win means that Spurs will be heading to the League Cup final in April, where they will hope to lift their first bit of silverware since they won the same competition back in 2007/08. However, it wasn't so much what happened on the pitch that has got fans talking, but the celebrations afterwards.
Head coach Jose Mourinho posted a video of himself on his Instagram page celebrating with his backroom staff, talking boisterously in Portuguese. There's only one problem with that – not all of his backroom staff are Portuguese.
This led a lot of fans to comment about just how much, or indeed how little, former defender Ledley King understood of the whole conversation after his backroom staff's post-match celebration was shared on Twitter:
"Ledley has got no clue what he said"
"Ledley doesn't have a scooby doo"
"Jose just said ledley is paying for the Uber up to wembley"
"Why's Ledley acting like he knows what Jose said"
"Ledley over there pretending"
"Ledley has no idea bless him"
"They looked scared to death"
Will Spurs win the League Cup this year?
Yes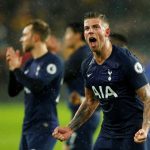 No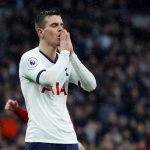 Let's be fair, perhaps King has been brushing up since joining the team and we should give him the benefit of the doubt. Although, it would be funnier if he hasn't.