Journalist Guillem Balagué has claimed that Tottenham midfielder Harry Winks is more likely to move in the summer rather than winter window.
The 24-year-old has been the subject of much speculation in recent days, with reports that Spanish side Valencia are interested in his services, although the belief is that Jose Mourinho will not allow him to move in this window.
Winks had started off the season as more of a backup player, but has recently been making his mark on the first team starting the last three Premier League games. Speaking on the latest edition of Ask Guillem, Balagué thinks that his resurgence into the starting eleven doesn't necessarily mean that his future at the club is certain.
He said: "I also have the impression that even though he's been playing in the last couple of games, Jose Mourinho doesn't consider him an essential part of the team. I think he will play a little bit more than has been playing, but with the idea of selling him in the summer."
Would you sell Harry Winks in January?
Yes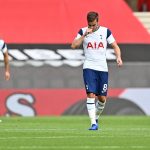 No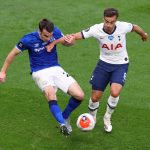 If Balagué is right with his thoughts here, then it puts Spurs in a rather odd predicament with how they use Winks going forward.
The idea here is to essentially use the time between now and the end of the season to put him 'in the shop window' as it were, to show other teams what talent he has and hopefully drive the price up, which at the moment stands at £22.5m on Transfermarkt.
Which does have its benefits if the gamble pays off right, but at the same time if his performances don't pick up soon (with his performances this season not exactly anything to write home about), then they could be just throwing money every time he steps out onto the pitch.
So these next few months are going to be crucial for both the club and the player. Spurs so they can get a good fee out of him, and Winks so he can attract interest from big clubs.