Julien Laurens believes that Gareth Bale has 'failed' amid his lacklustre return to Spurs from Real Madrid in the summer.
Despite plenty of excitement surrounding his return to North London back in the summer window, things haven't gone that well for the Welshman since. He's only managed to play 14 games for the club this season, with the majority of them coming in cup competitions, only scoring four goals in the process.
Perhaps the best example of his struggles came during the game against Liverpool, where despite being 3-1 down and Spurs needing a creative attacking spark, he only managed to get on for the last 10 minutes.
And speaking on the latest edition of ESPN FC, journalist Laurens thinks that it might be time for him to go back to Spain, because the lack of game time hasn't resulted in the fairytale return that some might have expected – and appeared to suggest he will return to Madrid earlier than perhaps expected, with Spurs reportedly able to extend the loan deal by one season if they wish to do so.
He said: "I'm not sure what kind of relationship [Bale and Mourinho] have. I haven't heard anything, but it looks like it's not great. And it certainly looks like Bale is going to go back to Madrid and this whole story, which looked great on paper at the beginning, and I think we all liked it – going back to your old club and it was very romantic and all of that. So far, he has failed, the whole thing has failed."
Should Gareth Bale be getting more game time for Spurs?
No, he needs to earn it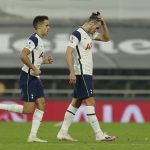 Yes, he should be playing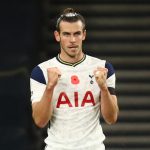 TIF Thoughts on Julien Laurens' comments on Gareth Bale…
Laurens might be a little bit harsh on his assessment here, because whilst Bale's playing time might not be all that much this season, Jose Mourinho himself has said that his role was always likely going to be a limited one, so this shouldn't come as a major surprise.
And with Harry Kane now reportedly out for the foreseeable future, there might be more opportunities for Bale to get some minutes under his belt in the coming weeks. So whilst it might be seen, at least in his eyes, as a failure right now, there is still that chance that the whole move could be worthwhile. So let's not write the whole thing off just yet.