A lot of Tottenham Hotspur fans have flocked to a tweet that was posted by independent Spurs-focused Twitter account @Daily_Hotspur, run by Jamie Brown, in which it was claimed that Tottenham 'are very, very close to signing a big defender'. 
This claim comes after Spurs have been linked with a move for a centre-back of late, with Real Madrid's four-time UEFA Champions League winner Sergio Ramos and Internazionale's Milan Skriniar, who was previously linked with Spurs in last summer's transfer window, having recently been linked with a move to the north London club.
With that in mind, it may not come as a big surprise that this tweet from @Daily_Hotspur caught the attention of many Lilywhites supporters. 
So, how have these Tottenham Hotspur fans reacted to this transfer claim? 
This claim drew plenty of excitement from many fans of the north London club.
"Well this was outta nowhere.
Defender eh??
I'm thinking Dehmiral from Juve"
"Hold on… I respect your account so is this actually true?
Ramos??
Skrniar??
Or is Christopher Samba coming out of retirement"
"trying not to get my hopes up"
"Rep on the line"
"It's happening"
Do Spurs need to sign a centre-back?
YES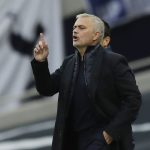 NO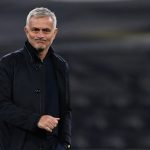 "RAMOSS COMING TO THE LANE SIUU"
"RAMOS PLEASE PLEASE PLEASE"
All in all, judging by these replies to this post, it seems like a move for a centre-back would be welcomed by Spurs fans this month. So hopefully, for Spurs fans and for @Daily_Hotspur, now that they've made this claim, the club delivers in the transfer market.