Tottenham Hotspur fans have been reacting to the performance of Matt Doherty during the first half of their Premier League game tonight vs Liverpool.
It's a game that means a lot not just in the race for the top four, but could also be a hammer blow for both teams in the race for the title if wither team were to slip up. Probably not a 'must-win', but certainly one that neither team could afford to lose.
However, one player who was doing his best to keep his team from success, at least in the eyes of the fans, was the 29-year-old Irishman. The summer signing has been in and out of the squad this season, trying to battle for his place with the likes of Serge Aurier. And based on these comments, you imagine that the Frenchman might be getting the nod more often in the future, as Doherty came under some intense critisicm from those supporters watching at home:
"Doherty on this left is a non starter. Doesn't work."
"Doherty might be the worse signing I've seen at Tottenham"
"Doherty is just awful, and too old to get even half the money we paid for him back."
"Only good thing Doherty has done for this club is that announcement video."
"Matt Doherty makes my blood boil"
"Honestly, what happened to the Matt Doherty that played for Wolves?"
"Sissoko or Winks for Doherty at half-time. Back four, extra body in midfield, release Ndombele. Also Doherty is a liability."
"Doherty is looking lost out there"
Do you think Matt Doherty deserves this criticism?
YES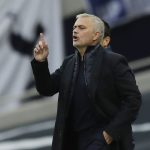 NO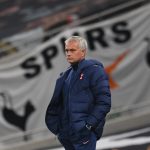 In his defence, he was being made to play out on the left when he's a natural right-back, so perhaps he does deserve some slack all things considered.