Fans of Tottenham Hotspur have been reacting to a post on Twitter, which relayed a report that claims Spurs have no interest in keeping Gareth Bale at the club beyond this summer.
Following his return to Tottenham from Real Madrid on a season-long loan deal back in September, Bale has struggled to have a big impact within Jose Mourinho's side.
So far this season, the £18 million-rated forward has played just 160 minutes of Premier League football, as well as 393 minutes in the Europa League, 45 minutes in the Carabao Cup and 25 minutes in the FA Cup, scoring three goals over his total of 12 appearances in all competitions.
And, according to a recent report by Spanish publication Sport, Spurs have no intention of keeping the Welshman on for a further year, meaning that the 31-year-old looks likely to return to Madrid at the end of the season.
After this report was relayed on Twitter by Hotspur Related, fans of Tottenham flocked to have their say on the matter, with many appearing to be more than happy for their club to return the winger.
Should Spurs keep Bale beyond his loan deal?
Yes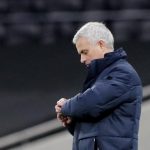 No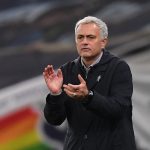 So, what exactly did these Tottenham Hotspur fans have to say in reaction to the report regarding Gareth Bale's future?
"We'd be very very stupid to keep him, one of our worst signings in recent years, terrible deal for the club"
"Was a nice return but going by what we've seen this season he's lost it big time"
"He's not good enough anymore"
"Siuuu"
"Looks like it may be the right decision judging on performances so far. Zaha next season anyone?"
"Agreed I love the guy for what he did at spurs but he as lost it time to retire I think"
"Bale fooled us all"
"waste of money needs to leave tbh"
"Blimey thats a surprise"
All in all, it would appear that the vast majority of these Tottenham fans would be more than happy for their club to return Bale to Madrid at the end of the season, with some claiming that the 31-year-old has been a waste of money, while others even went as far to state that the winger should retire.