Supporters of Tottenham Hotspur have recently reacted to some comments from Jose Mourinho which were relayed by Alasdair Gold.
In a report by Gold for Football.london, the club's Portuguese manager provided an update on Argentine duo Giovani Lo Celso and Erik Lamela.
On Lo Celso, he said: "Gio is injured. I don't know for how long but he is not playing in the next few weeks, it is not a simple situation, he is not going to play in the next few weeks."
Then on Lamela, Mourinho explained: "Lamela maybe [will be involved against Marine]. I am waiting for tomorrow. So tomorrow last day. Lamela possible."
On Sunday, the north London outfit travels to Marine to take on the non-league side in an FA Cup clash (per Transfermarkt).
The link to these comments was shared on Twitter by Gold and they had lots of Spurs fans talking.
So, what did these Spurs fans have to say about Jose Mourinho's update on the Argentine duo?
"I'm geniunely worried about Lo Celso. The guy can't play more than a few games before getting injured. If there's something wrong let him have an op on it. We don't want another Lamela. Sort the problem , maybe he misses this season but then he's fully available in the future."
Credit: @Spursylad10
"Sell Lamela and Gio and buy Sabitzer and Neto had enough of these thiefs"
Credit: @thfcjp
Gold also explained that Mourinho revealed that Spurs have had issues related to the pandemic that 'they've been able to keep hidden for legal reasons'.
Mourinho said: "In our case, we did not have that extreme situation yet, but we have had problems.
"Problems that, with the legal right that we have, we managed to hide it in the way of not telling who was positive and not able to play."
"Can anyone elaborate on the legal aspect Jose spoke about, what is the reason for the club to not be transparent?"
Credit: @jo3Sant0s
"Incoming fans wanting to sell Lo Celso. I hate half this fanbase sometimes"
Credit: @aninsanemetsfan
Both Lamela and Lo Celso have been in similar form for Spurs this season, with the former delivering a 6.57/10 average rating in the league and the latter a 6.56/10 (per WhoScored).
Will Spurs be successful with Jose Mourinho as manager?
No, we need a new one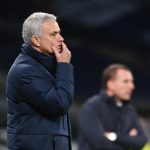 Yes, he will bring success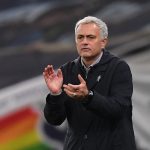 "interessant."
Credit: @SpursIsTheWord
"The clubs we buy from see us coming. All those years trying to get in the champions league, and when we finally got in there we didn't bring in the players to maintain it."
Credit: @RSpurs1980
As can be seen in these responses from Tottenham fans, there was a mixed reaction from them after Gold relayed Mourinho's comments.