Fans of Tottenham Hotspur have been reacting to a post on Twitter, which relayed a report regarding the current situation of Dele Alli.
According to the report by The Telegraph, Alli has not 'fallen out' with Jose Mourinho, however, he has been 'left confused' by 'some of his treatment' from the Tottenham manager.
The report also mentions that the £34.2 million-rated midfielder believes that a loan move away from the club would be the best way to 'recover some of his confidence and form'.
And, with former Spurs boss, Mauricio Pochettino, said to be 'keen to reunite' with the 24-year-old at Paris Saint-Germain, it is claimed that Mourinho would not 'stand in the way' should the French side lodge a bid for the attacking midfielder.
After The Spurs Express relayed this report on Twitter, fans of Tottenham flocked to have their say on the matter, with many taking the opportunity to criticise the midfielder.
Should Spurs loan out Dele Alli?
Yes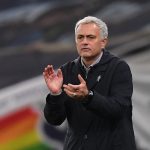 No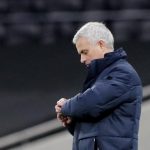 So, what exactly did these Tottenham Hotspur fans have to say in reaction to the latest news regarding Dele Alli?
"He needs to let go of his arrogant childish behaviour. Humility will do better for him"
"What's there to be confused about? He hasn't performed. Simple, prior to Mourinho or during Mourinho."
"He's fallen down the pecking order by being more lazy each season, and plus, his performances don't justify him starting"
"If he's unsure why then he's more deluded than his fanboys. He's been stealing a living for at least 2 years and that's being generous"
"He's confused? He's been awful for a year"
"Imagine if dele was playing at Son level right now spurs would be untouchable, but dele has become too useless he should leave"
"Because he got too big headed maybe?"
"LOOOOOOOL"
All in all, it would appear that the vast majority of these Tottenham fans have had enough of Alli, with many deeming the midfielder as lazy, while others claimed the 24-year-old needed to lose his ego.