Tottenham fans have been reacting to news surrounding Giovani Lo Celso ahead of their FA Cup clash against Wycombe Wanderers this Monday.
The Argentinian was forced off early from their game against Leicester City back in December and has not been seen since. And speaking in his press conference today (as per Alasdair Gold), Spurs boss Jose Mourinho confirmed that there is still no real update on when he will be back in action, merely stating that he is out for a few more weeks.
Lo Celso got off to a rather productive start to the season, with five goals and an assist, and against a team at the bottom of the Championship, this is the sort of game you'd have imagined he'd do well in if he were available.
However, this news hasn't gone down entirely well with Spurs fans online, who used it as a chance to slate him for his catalogue of absences:
"Lo Celso's repeat injuries dragging on is a concern. I hope he's not blighted like Lamela has been. Gio is such a talent, but we've not seen half of his best this year"
"Lo Celso seems to be injured all the time."
"Losing a bit of patience with Gio. Always get injured. Not his fault but has hardly played in 18 months."
"Lo Celso is a joke"
"Lo Celso a waste of space like lamela"
"I want #18 gone"
"Yeah nah get him out of here"
"Gio's a lost cause idec anymore this don's actually made of ice"
"Dele doesn't even play and he gets injured. Finished player. Sell him ASAP"
Should Spurs sell Lo Celso?
YES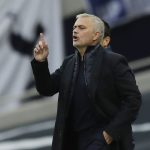 NO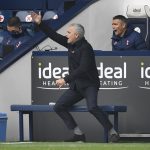 If you take a look at his record, you can certainly see where the Spurs fans might be coming from on this. It's certainly nothing compared to the likes of Gareth Bale for instance, but is certainly something that should be concerning.