Tottenham Hotspur fans have been reacting furiously to a potentially game-changing decision during their defeat to Liverpool.
The incident came right at the start of the game, when Spurs thought they had taken the lead through a rather smartly worked goal by Son Heung-min, only for play to be brought back due to the South Korean being marginally offside during the build-up.
Whilst Liverpool went on to dominate the game afterwards, with more shots, more shots on target and crucially, more goals, an argument could be made at that point of the game, the outcome could have totally changed if Spurs had the momentum early on.
And even though the decision appeared to be the right one, that didn't stop the Tottenham fans on social media complaining about it, with a large portion of their anger pointed at the VAR technology, and some of them inferred that the use of it was totally wrong in this instance:
"The game is gone . We lost our heads from that point"
"That's not even offside in the parallel universe."
"Plus, it's not working. How could they possibly tell if that is the exact moment that the ball leaves Ndombele's foot. 'Cause I do believe that's how the offside rule works right?!"
"Wasn't even the moment he releases the ball. They make it up"
"Give me a break lol"
"The ball wasn't going to Son when he was supposedly offside…he was on side when he received the ball from Kane. LiVARpool yet again"
Should VAR be scrapped?
Yes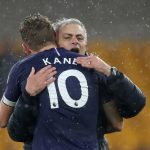 No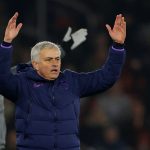 It played a big part in the game, and given how the table looks afterwards, it could have a big effect on how the rest of the season plays out.