Supporters of Tottenham Hotspur have recently gushed over a tweet from Alasdair Gold regarding Spurs' FA Cup opponents Marine.
This evening, Jose Mourinho's side travels to The Marine Travel Arena to take on the non-league side in an FA Cup third-round clash (per Transfermarkt).
On Saturday, Gold relayed a tweet which stated that Marine had sold more than 10,000 virtual tickets for the clash with the north London club (per Alasdair Gold).
He claimed that the non-league side had been targeting sales of around 600.
So, as a 'permanent thank you' to Marine and Spurs fans, the club is going to create a board at the Crosender Road end of their ground which will show the full name of every ticket holder.
Lots of Spurs fans then flocked to the post to air their responses.
So, what did these Spurs fans have to say about Alasdair Gold's tweet on the FA Cup clash with Marine?
"It's great that Spurs fans have got behind this. I'm looking forward to the virtual get together tomorrow COYS"
Credit: @THESnafu
"That's great stuff well done everybody"
Credit: @markmac2004
To reach the third round of the FA Cup, Marine have had to win as many as seven games in the competition already (per Marine).
Will Spurs win against Marine?
Yes, it seems very likely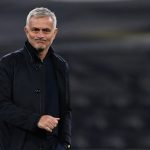 No, it's not a given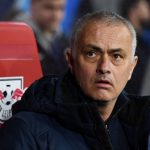 "That's amazing"
Credit: @damonc81
"Football family at it's best superb!"
Credit: @AllisonJaneSmi2
The biggest scalp which the non-league side have claimed prior to their meeting with Spurs was against League Two Colchester United.
Having opened the scoring in the first half through Anthony Miley, Colchester drew level through Harry Pell before Marine won the game on penalties (per BBC).
"Incredible stuff spurs fans"
Credit: @CoysPatrick
"Spurs fans are the best in the world #COYS"
Credit: @Mc_Ivor4
"This is awesome."
Credit: @woody00014
As can be seen in these responses from Spurs fans, many of them were keen to gush after the news of the ticket sales was shared on Twitter by Alasdair Gold.