Supporters of Tottenham Hotspur have flocked to some comments which were made by Jose Mourinho regarding Gareth Bale.
In this weekend's FA Cup third-round fixtures, Spurs travel away from home to take on Neil Young's Marine FC (per Transfermarkt).
Just three days after the game in the cup, the north London outfit will take on Dean Smith's Aston Villa in the Premier League.
During Mourinho's pre-match press conference ahead of the trip to Marine, one of the topics of conversation was Tottenham's on-loan Welsh attacker.
Mourinho said: "He trained today for the first time with us and we'll decide tomorrow. It shows our respect to the competition that Gareth says he wants to go there on Sunday."
These comments were relayed to Spurs fans on Twitter by Alasdair Gold and they had lots of fans talking.
So, what did these Spurs fans have to say about Jose Mourinho's comments on Gareth Bale?
"Is this prudent? He just got back from injury to practice and we're going to throw him right back into a game which, reasonably, can get pretty violent? I'm hoping Mou means as a sub after the score is settled."
Credit: @tatonka
"I think it will be out of order to play bale and not give players like Clarke or another academy player in that position to prove themselves to mourinho, Bale has had his chances in all fairness"
Credit: @b3nnyboi90
Since being brought back to the club on loan from Real Madrid in September, Bale has scored three goals in 11 appearances in all competitions for Spurs.
Should Gareth Bale play against Marine if he is fit enough?
No, he should be rested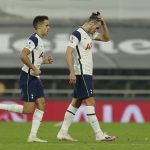 Yes, we need him playing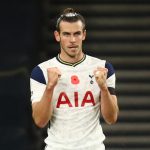 "Great opportunity for him to find his level."
Credit: @bankruptspurs
"It's the best news I could hear, that Gareth Bale is healthy now, I'm very happy"
Credit: @AnanaeGB11
Of those 11 appearances for Tottenham this season, just four have come in the Premier League, in which he has scored once and not provided an assist (per WhoScored).
His performances over the four outings have been fairly decent, though, as he has earned a 6.67/10 average rating, making him the 11th-best performer in Mourinho's squad in the league.
"Too many people underestimating what Bales bringing to us! His quality will return in big moments but he's loving playing for us and must be some boost around the place #Coys #THFC #Bale"
Credit: @IanMcDon_THFC
"If Bale can't bag against Marine then the dream might be over"
Credit: @au_rier
"I'm not believing anything this guy says anymore loool, I swear bale was meant to be out for ages"
Credit: @thfcesv2
As can be seen in these responses from Spurs fans, there was a mixed reaction from them after Gold relayed Mourinho's comments on Bale.