Tottenham Hotspur fans have been reacting to some interesting transfer news from Jose Mourinho.
Speaking in his latest press conference ahead of tomorrow's match with Liverpool, the Spurs boss admitted that he didn't see there being much of a chance the club will be bringing in anyone, or letting anyone leave before the transfer window closes on Monday, saying (as per PA Sport's Jonathan Veal): "I'm convinced nothing is going to happen. If something happened, it would be a huge surprise for me."
There have been multiple reports of what the club could be doing during January, with the likes of Christian Eriksen and Dele Alli just a few of the names being mentioned to arrive or leave respectively. However, it looks as if, like a lot of other Premier League clubs, there won't be any big-money arrivals in the white half of north London this window.
However, Spurs fans didn't seem to believe Mourinho on this matter, thinking it's another example of some of the mind games that he likes to play:
"of course he is gonna say that"
"We have had Jose Mourinho as manager for 14 months and you still buy into his mind games smh"
"well we're deffo signing someone"
"Dele stays then"
"Mind games"
"Oh dear."
"He [Dele Alli] will defo leave, just Jose playing mind games as usual!"
Do you believe Jose Mourinho?
Yes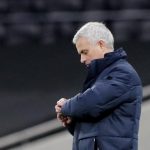 No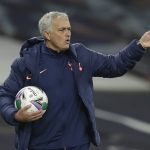 So whether or not these are just mind games, we'll just have to wait and see, but it seems clear that these Spurs fans feel they know their manager well enough to call his bluff following his recent comments..