Transfer insider Dean Jones believes that there is still a chance for Dele Alli's move to Paris Saint-Germain happens this window.
News reports have been suggesting that he could be making a move to the French capital this window as far back as December, but there hasn't been much concrete movement from either side about it potentially happening.
And speaking on the latest edition of Touchline Talk, Jones has claimed that this was always likely to be the case from the start, but that's because of one man and his refusal to let the 24-year-old midfielder leave the club.
He said: "I was told right at the beginning of January – this is a deal that could easily go down to deadline day because there are so many complications with it. And none less than the fact that Daniel Levy doesn't really want him to leave, to be honest, because he really likes Dele Alli and thinks he's worth £100m. So Daniel Levy needs to be absolutely convinced that Dele Alli, 1) isn't going to be playing at Tottenham for the rest of the season, and 2) that this is the best place for him."
Do you think Alli will still be at Tottenham by the end of the transfer window?
Yes, he won't get his move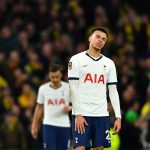 No, someone will take him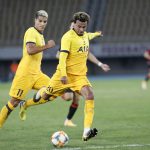 TIF Thoughts on Jones' comments about Dele Alli…
Jones' words really don't paint a flattering picture when it comes to Levy and his apparent obsession with Alli and holding out for such a high value, which in the end could end up holding the club back.
Whilst his value might not be anywhere near Levy's supposed valuation (he is rated at £34.2m by Transfermarkt), he's not doing it any favours by allowing Alli to stick around on the bench at Spurs under Jose Mourinho, which barring major injuries or a change of heart, is where he'll be otherwise spending the next six months.
So if he wants to make sure he gets something decent back for him, then he really has no choice but to sell him now and take what he's got, or loan him out and hope that under Mauricio Pochettino, he can rediscover his sensational form from a few years ago.
It might not get him the £100m he craves, but he might end up with a lot more than he could expect if he waited until the summer to let him go.