Sky Sports' Lyall Thomas thinks that Tottenham would be the perfect club for Southampton's Danny Ings to sign for.
A recent report from Eurosport has claimed that Jose Mourinho's men are interested in bringing him on board as they monitor the 29-year-old's contract situation at the club. The England man only has 18 months left on his current deal, so is approaching the time when Southampton need to make their minds up on if they want to sell him or sign him to an extension.
And speaking on the Last Word On Spurs Podcast, Thomas thinks that a move to north London would be a great move for him, but that he is still unconvinced Tottenham would actually pull the trigger on a move like that:
He said: "This month, I would say no, but he's obviously a player that Tottenham have liked and tracked for a very, very long time.
"A great player who has done really well at Southampton, who I think would be keen to move back up to another big club if he could, and I think Tottenham would be good suitors for him.
"It also remains to be seen whether Spurs would want to sign somebody of Ings' profile, or actually whether they would still be looking for somebody slightly different."
Would you be happy if Spurs signed Danny Ings from Southampton?
No, he's not that good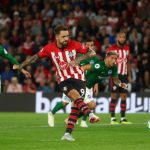 Yes, he's a class player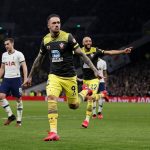 TIF Thoughts on Thomas' claims surrounding a possible Danny Ings move…
Thomas is right to urge some level of caution when it comes to Tottenham bringing in someone like Ings, who is still in the prime of his career and is showing no signs of slowing down since joining the Saints.
You don't want to bring in someone that is going to be a direct competitor with Harry Kane and his phenomenal goalscoring capabilities, or his flourishing duo with Son Heung-Min, and if you do that then you'll be relegating Ings to a substitute role, which doesn't seem like the right move for him to make at this stage of his career.
If they want someone to complement Kane, then someone like Olivier Giroud that they were after last year would make more sense given his age, rather than forcing the role on Ings.