Speaking recently on a video posted on the Football.london Facebook page, Alasdair Gold discussed Tottenham Hotspur's reported interest in Southampton centre-forward, Danny Ings.
Since joining Southampton from Liverpool back in 2018, in what was originally a season-long loan deal that Saints went on to make a £19.98 million permanent move in the summer of 2019, Ings has gone on to feature 81 times for the South Coast side, scoring 40 goals and providing 14 assists along the way.
So far this season, the £18 million-rated 28-year-old has highly impressed over his 13 Premier League appearances for Ralph Hasenhuttl's side, scoring seven goals and providing three assists, as well as averaging a WhoScored match rating of 7.17 – ranking him as the club's third-best performer in the top flight.
However, with The Telegraph recently reporting that Ings is holding off on signing a new deal at Southampton in order to present himself with the best possible chance of securing a move to a Champions League club this summer, it appears that the England international's time at Southampton could be nearing an end, with Tottenham said to be keen on a move for the forward.
Although, speaking on a recent video for Football.london, Gold claimed that he was unsure as to whether Ings would even be interested in a move to Jose Mourinho's side.
He said: "The only thing I'd say on Ings – Spurs certainly were really interested in him last summer. He was a player who I think a lot of people within the club would've liked to sign.
"But, price is prohibitive, and also, the player [is] probably being not too assured of what place he'd actually have in [terms of] getting minutes. Next summer is slightly different in that I think he's into the final year of his deal, so you're slightly getting towards a [Pierre-Emile] Hojbjerg situation of the price coming down.
"However, if I was Danny Ings, I'd look at Carlos Vinicius and I'd say, 'OK, there's a pattern here.' Spurs fans, and I totally get it, will always say every single transfer window – or certainly until they got Vinicius – 'Spurs need another striker. Why should Spurs not be able to have two big strikers playing together?' I think we're getting to see this season exactly how dominant Harry Kane is, if we weren't sure of it before.
"So, if I was Danny Ings I'd probably look at it and say, 'I'm probably not going to play a lot of minutes. I'm going to be Harry Kane's backup man when I could probably go back to a very good club and be a first-choice."
Would Ings be a good signing for Spurs?
Yes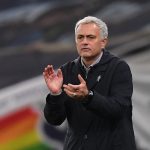 No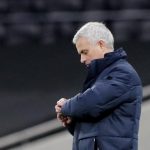 TIF Thoughts on Alasdair Gold's comments regarding Danny Ings…
Considering the fact that Vinicius, Mourinho's only other out-and-out striker aside from Harry Kane, has played just 24 minutes of Premier League football over four appearances so far this season, in our opinion, it would very much appear that Gold has a point in saying that Ings could be put off a move by this.
And, with the greatest of respect to Tottenham, with the top-four race being incredibly tight this season, there is still a very real chance that Spurs do not qualify for the Champions League, which would, in theory, rule them out as a potential destination for Ings.