Tottenham Hotspur fans have been laughing off comments made by TalkSPORT host Adrian Durham about midfielder Harry Winks.
Durham said on his show that players like Winks, as well as fellow midfielder Dele Alli, are needed if they are to go on to win the league this season, but that they might be 'too talented' to fit Jose Mourinho's perceived basic style of play.
This all comes amidst reports that Valencia are interested in bringing Winks in during this January transfer window in order to get some game time having been something of a semi-regular this season.
However, Tottenham fans didn't exactly agree with what Durham was saying. In fact, even though he's 'one of their own', they didn't seem to think that he came across as all that talented given what they've seen of him:
"Yh "too talented" that must be it. Clueless, absolutely clueless."
"Seriously if you say that Harry winks is always looking to go forward you do not watch much of Winks, every Tottenham fan I know says his passes are side ways or backwards so your argument doesn't stack up"
"Winks is the most average player you'll ever see too talented ? LOL who pays you"
"Most Spurs fans will tell you Harry Winks is one of our own and we desperately want him to do well but at the same time admit his issue is he never drives forward only passing sideways usually so dunno what version of Winks Adrian Durham has been watching."
"Have you actually seen Winks play. He's a decent average footballer. That's it. Teams with title ambitions Liverpool, City, Man U , Chelsea, Leicester, even Arsenal, Winks would not get in those teams"
"want a load of tosh. Teams with title ambitions need a lot better than Harry Winks"
Would you be disappointed if Winks left Spurs this month?
Yes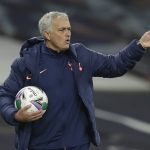 No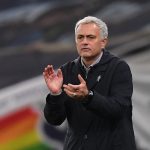 And even though it might not be his main role within the team, with only three goals and three assists during his Spurs career so far, they might have a point.