Tottenham Hotspur fans have been reacting to the latest twist in the Dele Alli transfer saga.
There have been reports about Alli leaving for French side Paris Saint-Germain for a while now, although there is yet to be any concrete movement on either side of the debate with just over a week to go until the end of the window.
However, there could still be some movement on the way, as a report from 90min has claimed that the 24-year-old has gone to Spurs chairman Daniel Levy and asked him not to block a move abroad this window. The report further claims that Alli wants to play for former Spurs boss Mauricio Pochettino again to get his career back on track, having put up some incredible numbers when they were together in North London.
This news went down well with these Tottenham fans, who seemed more than happy to push the midfielder out the door, it just became a case of under what circumstances:
"As long as its an obligation to buy. Ima big Dele fan but he's not enough of a team player for Jose's team. Get eriksen back on loan for the rest of the season so I don't have to see Gedson on the bench again"
"let him leave if he wants to. it's PSG make them cash us out"
"Loan with option to buy at 60m. Free the bird"
"Levy just let him go man, we've moved on"
"let Dele walk!!!!!"
"Sell him permanently"
"Around 3 years left? Spend one year at psg, one year back on the spurs bench and then with around a year left levy will be in a very poor position for business. Very surprised if this is true"
"Interesting"
Do you think Alli will still be at Tottenham by the end of the transfer window?
Yes, he won't get his move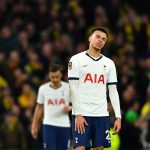 No, someone will take him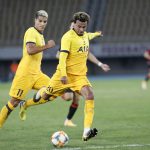 This transfer saga seems to have more twists and turns in it than Lombard Street, so it will be interesting to see what happens as the clock ticks down to deadline day.