Jay Motty, who is a contributor to Manchester United fan YouTube channel Stretford Paddock, and Natalie Pike, who presents Manchester City's City Square Live and contributes to BBC Radio Manchester, appeared on the latest edition of the Football Social Daily podcast where they spent some time discussing Tottenham Hotspur manager Jose Mourinho. 
This podcast was recorded prior to Spurs' 3-0 Premier League win over Leeds United on Saturday afternoon, at which point the Lilywhites had failed to win any of their last four league games. 
Perhaps Saturday's win over the Whites will represent a turning point for Tottenham, ending their poor run of form, but at present, it may be fair to say that their recent Premier League form still makes for fairly grim reading and with that in mind, it may be understandable why Motty questioned the quality of Spurs manager Mourinho and indicated that he thinks the two-time UEFA Champions League winner may be over the hill, saying:
"I've always had this feeling that Jose Mourinho isn't Jose Mourinho anymore. It's like that man that we saw that won the treble with Porto, that was the Special One at Chelsea, that won the treble with Inter, that got 100-odd points with Real Madrid, that came back to England and won the title again with Chelsea – I don't know if he's still there, that manager."
Pike agreed with Motty's comments, stating that she feels Mourinho is "like a parody of himself" now, which Motty was also seemingly in full agreement with.
Is Mourinho past it?
YES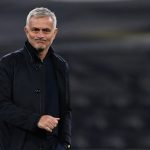 NO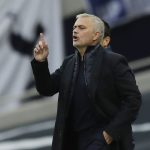 TIF Thoughts on what the podcasters had to say about Mourinho…
While Spurs' recent Premier League form hasn't been great, they did get the 2020/21 campaign off to a positive start. 
Additionally, it may be fairly harsh of Motty and Pike to suggest that Mourinho is past it given that he's won major silverware at every club he's managed for at least one full season since his time with Porto, with the current campaign set to be the 57-year-old's first full season as Spurs manager. 
So, with Mourinho's Spurs having received plenty of praise earlier on this season, with 2019/20 Premier League-winning manager Jurgen Klopp calling them a "very impressive" side just last month, maybe it's too soon to write the Portuguese coach off and he may well make these pundits eat their words by helping the Lilywhites to turn their form around.