Spurs fans have been reacting to news that Dele Alli could be in line to feature in their game against Leeds United.
According to the match preview in The Guardian, Alli is expected to get a rare start for Jose Mourinho's men whilst they deal with a number of injuries to some of their attacking players such as Gareth Bale and Lucas Moura. It would be just the second time that the 24-year-old has started in the Premier League this season and just his fifth overall.
It all comes amidst reports that he could very well be on his way out of the club with former Spurs boss Mauricio Pochettino set to take over Paris Saint-Germain and take the midfielder with him.
So with opportunities winding down to prove that he still belongs in North London, fans were pretty excited when they saw the news filter through:
"Dele will show his class again, we'll soon see him back to his best!"
"Sense at last"
"The Legend is Back!!!!!!!!!!!!!!"
"I hope this is true, I hope he gets MOTM & I hope he stays!"
"Space in behind to explore I think that's why Dele will play"
Do you think Dele Alli has a future at Tottenham Hotspur?
Yes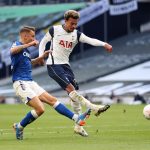 No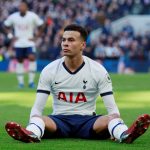 I suppose now is probably as good a time as any to prove that he deserves a chance to stay, or at the very least give Pochettino a look at what he can still do despite being on the bench most of the year.