Tottenham Hotspur fans have been reacting to the latest update in the Dele Alli transfer saga.
Claims have been floating around since December that French side Paris Saint-Germain could be interested in bringing in the 24-year-old midfielder, and those stories gained far more traction when it became apparent that former Spurs boss Mauricio Pochettino was going to be appointed head coach following the departure of Thomas Tuchel.
A report in The Athletic today has claimed that Jose Mourinho would "have no objections to the proposed move", making it all the more likely that a move could be done before the window closes next week. This comes after it was reported that Mourinho is against the idea of letting the midfielder leave this month.
Given how Alli has fallen out of favour with Mourinho this season, this should come as no surprise to hear that he has no role for him for the rest of the campaign, but it wasn't news that Spurs fans wanted to hear, who were devastated to find out that he could be one step closer to being out the door:
"If dele goes he has to be replaced this window there's no question about it."
"Just start him and give him a chance until summer when the next transfer window comes around"
"If we have homegrown problems we should be looking to ship other bums first"
"Why would we weaken ourselves?? Its not exactly as if are our midfield is flush with goals!!"
"I don't think this is worthwhile unless we get a decent sized loan fee"
"The problem is that, IF Ndombele gets injured we basically have no one at #10. Lo Celso looks injury prone and no one else seems good enough for that role."
Do you think Dele Alli will leave Spurs in the current transfer window?
No, he'll be staying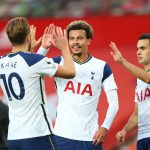 Yes, he's be going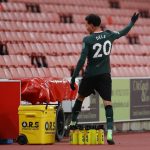 With the window now just about a week away from closing, it's getting close to 'now or never' time before a decision gets made either way.