Tottenham Hotspur fans are not impressed to find themselves linked with a move for Jesse Lingard in this window.
A report from ESPN has claimed that Spurs, along with a whole host of other clubs are interested in signing the 28-year-old who hasn't exactly had the best of times at Old Trafford this season, only making three appearances in all competitions.
It has been something of a fall from grace for Lingard, having once been seen as an integral part of the United setup and seen as a key player for England, he's regressed a few levels in the past few seasons, most notably not scoring until the final day of the Premier League season last campaign.
Which is why Spurs fans didn't seem all that excited about bringing this form of Lingard on board, with some of them thinking they already have someone on their books that's better:
"How to ruin a Spurs win on a Monday"
"Why isn't this the fake account"
"so sell 24 year old dele alli whose ten times the player for a 28 year old who has 18 league goals and 10 assists to his name?"
"Yeah makes sense sell Ali get Lingard"
"I hope this is some sort of sick joke."
Would Lingard be a good signing for Spurs?
YES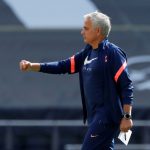 NO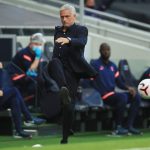 A couple of years ago, you can imagine they might have been a bit more excited. This window though, something of a different matter.