Tottenham Hotspur fans on Twitter have been sharing their criticism for Eric Dier and his performance for the north London club during their latest Premier League match against Liverpool. 
Coming off the back of a FA Cup win over Wycombe Wanderers, Jose Mourinho's side were back in league action to take on Jurgen Klopp's Liverpool side.
During the match, Dier's performance, in particular, caught the attention of a lot of Spurs fans but for all the wrong reasons.
So, what did these Spurs fans have to say about Dier's performance against Liverpool?
"Not hating Dier to the extreme that most are, but I can't defend this guy no more. We are awful" 
"If i dont see a new CB and Dier's new contract termination tweet tomorrow" 
"Dier has something on Jose I'm sure of it" 
"Dier is by far our worst footballer" 
"Eric Dier is dreadful man he is League 1 standard" 
"Dier not good enough" 
"Mourinho should look for a good depender please, Dier is a fraud."
Looking at these tweets from this group of Spurs fans, it's clear to see that they were not happy with what they saw from Dier on the pitch against Liverpool and that they don't think he is good enough to play for the north London side.
Dier received a rating of 6/10 (Independent) for his display against the Reds, with him failing to cut out the cross for the opening goal and getting caught out at times.
Do you think Eric Dier is good enough to play for Spurs?
Yes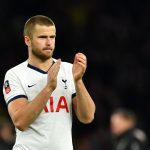 No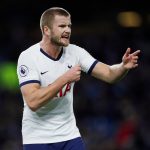 Moving forward, the 27-year-old will be hoping that he can move on from this game and try to work hard on putting in a solid performance for the club at some point in the near future to help get these Spurs fans back on his side.