Many Tottenham Hotspur fans have took to Twitter to slate Davinson Sanchez's performance during Spurs' FA Cup tie with Wycombe Wanderers.
The 24-year-old Colombian has barely featured in the Premier League this season and was given a rare chance to impress by Jose Mourinho, but it seems as if he did anything but impress these Spurs fans who were fuming with Sanchez's display.
"Davinson Sanchez is insanely bad"
"Sick to death of the sight of Davinson sanchez"
"why is davinson sanchez still wearing a spurs jersey?"
"Sanchez is an absolute disgrace to that number 6 shirt."
Do you want Sanchez to leave?
Yes, he is awful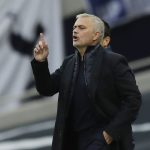 No, he could get better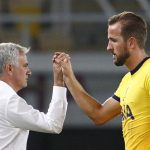 Sanchez was signed from Ajax for a whopping £37.8m in the summer of 2017, and since then, he has made over 100 appearances for Tottenham.
However, this season he has only played in the Premier League three times since Spurs' 3-3 draw with West Ham United in which Sanchez scored an own goal.
Judging by some of these Spurs fans' reaction, it is clear that many of them don't want to see him again for a long time.
"Get that fraud Davinson Sanchez off the pitch"
"Sanchez is the worst player to ever pull on a Tottenham shirt."
"I would genuinely put Davinson Sanchez in the same bracket as Federico Fazio and Vlad Chiriche?. Got to go down as one of if not the biggest flop in the clubs history at £42m"
"Davinson Sanchez has literally gone backwards. That was just comical defending!"
"Davinson Sanchez can't even be trusted against Wycombe, dreadful defender."
However, those hoping he will leave could be disappointed as Sanchez still has until the summer of 2024 on his contract and is valued at £36m by Transfermarkt, so it could take a large amount of money to get him out of north London.
Clearly, though, these Spurs fans were not happy with his display against Wycombe.