A lot of Tottenham Hotspur fans have flocked to a post from The Spurs Express, which has relayed information from Dan Kilpatrick of the Evening Standard.
Kilpatrick claims that Spurs have put all non-essential contract talks on hold, including the negotiations with Heung-min Son and Harry Kane, due to the club's uncertain financial situation.
Spurs posted a huge loss due to the current viral pandemic, and if Kilpatrick is to be believed, that has now stopped contract talks with both Kane and Son.
This news has angered these Tottenham fans who feel the club should be doing all they can to sort out new deals for both of them.
"A nonsensical move, these two are the jewels of the club"
"Just give them whatever they want!"
"Shambles ! Sell the deadwood and free up some wages !"
Do you think this is a good idea?
No, seems like a risk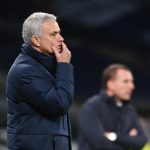 Yes, everything will be fine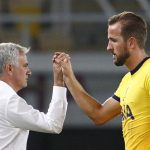 Son's current deal ends in June 2023, and Kane's ends in June 2024, so there is plenty of time left on both deals, but given just how good Kane and Son have been this season, we can see why these Spurs fans want the deals to be sorted.
"WHY aren't they urgent, do we want to lose them?????"
It will be interesting to see what happens with the talks for both Kane and Son over the coming weeks and months, especially as Jose Mourinho claimed that Son was close to signing a new deal in October 2020.