Fans of Tottenham Hotspur have been reacting to a post on Twitter, which relayed a report that claimed the club are looking at potential moves for West Bromwich Albion's Sam Johnstone and Manchester United's Dean Henderson.
According to The Sun, Tottenham are concerned that their current number one goalkeeper and club captain, Hugo Lloris, could be tempted into a move to Paris Saint-Germain, who look set to confirm former Spurs boss, Mauricio Pochettino, as their new manager imminently.
And, according to the report, Jose Mourinho's side are already considering potential replacements for the 34-year-old, in the shape of Manchester United shot-stopper, Henderson, and West Brom 'keeper, Johnstone.
However, after TranSPURS relayed this report on Twitter, fans of Tottenham flocked to have their say on the matter, with many appearing less than happy at the news.
If Lloris were to leave, would you prefer Spurs signed Henderson or Johnstone?
Johnstone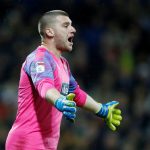 Henderson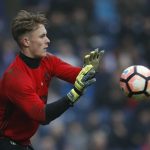 So, what exactly did these Tottenham Hotspur fans have to say regarding their club's reported interest in Sam Johnstone and Dean Henderson?
"No. I want Hugo thanks"
"The worst thing I heard today"
"no I want hugo and only hugo"
"I am starting to hate Poch"
"No thanks"
"mad."
All in all, it would appear that the vast majority of these Tottenham fans are not happy at all with the suggestion that their club may be considering Johnstone and Henderson as potential Lloris replacements, with many passing on the moves, while others claimed that they are starting to dislike Pochettino for his reported interest in the 34-year-old.