Tottenham Hotspur fans have been reacting to some team news ahead of their clash with Brentford in the Carabao Cup.
Having been without a major honour since 2007-8 when they won this very competition, they'll need all the help they can get if they are to get past a Brentford side who have already knocked out four Premier League sides to get to this stage of the competition.
However, speaking ahead of the game with the Championship side, Jose Mourinho was forced to awkwardly admit that he will not be able to call upon midfielder Erik Lamela after a recent story came out about the midfielder breaking protocols over Christmas; "It's not for me to tell you…..I just tell you that against Brentford he cannot play."
And all that was left was for Tottenham fans to try and work out what Mourinho meant by his comments, and whether or not he was potentially talking about his time at the club beyond just these coming few weeks:
"Sell in jan to free up the space for sabitzer"
"Hopefully it's not the end for Lamela at Spurs."
"That sounds like the end of Lamela at spurs for me"
"I hope he's sold in January"
"Hopefully getting sold as he's made of glass"
"It sound like Jose isn't best pleased and it may just be the instigator for him to be moved on – JM clearly disappointed."
Will Spurs end their trophy drought this season?
Yes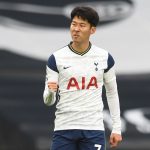 No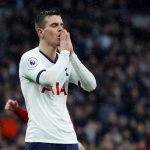 Whilst clearly not the biggest talking point from this story, but if this is something that is deemed enough for Spurs to want to get rid of him, we are at the start of the transfer window, so there's no better time to do it.
Related posts