Duncan Castles has been speaking on the latest edition of The Transfer Window podcast about transfer news concerning many Premier League clubs.
One of the clubs that Castles spent some time on was Tottenham Hotspur, as he discussed what Jose Mourinho said about transfers earlier this month.
It looks like the Tottenham boss does not expect to be given any money to sign the players that he wants in this window.
He said: (27:25) "We saw Mourinho talk about transfers recently.
"I think if you read behind the lines, you can see a bit of the difficulties there are in extracting cash from [Daniel] Levy.
"He said he wasn't expecting something to happen in January and then said 'one thing is to analyse, which of course I do, one thing is to analyse and commit to that analysis and to write a report and be committed to that report, which of course I did as I have to be professional.'
"'Another thing is to demand something, which I never do; another thing is to ask for, and I am not going to ask for anything because I respect the effort the club makes.'
"I think [if you] read between the lines there; you can see that Mourinho has made his recommendation, and at present, he doesn't expect to be backed by the club to buy those new players."
Do you think Tottenham will sign anyone this month?
No, we did our business in the summer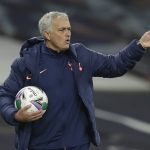 Yes, we might spring a surprise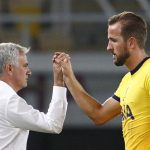 TIF Thoughts on Mourinho's comments…
So, it looks like Spurs might not be signing any of Mourinho's targets in this transfer window, which could be to do with their poor financial situation or could be because Tottenham have to trim their squad.
Either way, though, it looks unlikely that Tottenham will be very busy in this transfer window, and Mourinho will just have to hope that what he has in his current squad will be enough to achieve their aims this season.
Spurs are in the final of the Carabao Cup, sit in fourth place in the league, and are still in the FA Cup and the Europa League.
So, that could be a lot of games, and if Spurs don't sign anyone, we feel as if Tottenham could struggle to compete on all fronts going into the second half of the season.
However, there is still some time in the transfer window for things to change, and we will be interested to see if Spurs remain quiet throughout the whole month.