Former Premier League referee Mark Halsey thinks that Southampton can feel slightly aggrieved by Stuart Attwell's decision making in the buildup to Leicester City's opener.
James Maddison had given the Foxes the lead just before half-time, but Saints players felt that there was a foul in the buildup. Wilfred Ndidi tugged at Ibrahima Diallo's shirt as he lost possession, with Maddison going on to score shortly after.
But speaking exclusively to This Is Futbol, Halsey thinks that something marginal like that is tough for a referee to judge when to blow his whistle, the speed of the game meant that it would have been hard to go back and check it because there were too many phases between that incident and Maddison finding the net:
He said: "Stuart may not have just got that ultimate viewing angle or practice he didn't think there was enough for it to give a foul. In those on those situations, it's easy to give a cheap foul. Had they gone from that phase of play and straight and scored a goal then VAR could have looked at it, but they won't when it's you know, it's gone two or three or four phases of play further up.
"Listen, Southampton have got a valid complaint and but it's all about opinions."
Will Southampton reach Europe this season?
Yes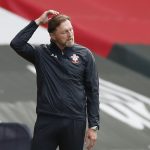 No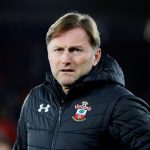 So according to Halsey, on a different day Southampton may have been lucky and been given a free-kick which would have stopped Leicester scoring what turned out to be a crucial goal. If not for that they'd have been in the game for a lot longer and wouldn't have left themselves open for the counter-attack late on to seal the win.
It just goes to show that whilst people may call for VAR to be used more often, there are some situations where it can't be used and we have to trust the referees to make the right decision, which in this case you can argue wasn't made.