The Athletic's Southampton journalist Dan Sheldon has recently given some insight about the situation of Danny Ings.
Sheldon appeared as a guest on the latest episode of the Never Made It Pro podcast and he was asked about multiple issues involving the Saints. One topic of discussion was the situation and Ings and the speculation surrounding his future. Sheldon provided insight into the Englishman's situation and talked about certain dilemmas that currently linger around.
The Athletic had recently talked about Ings' situation and said that the wages aren't a problem for Ings, when it comes to his new contract. He wants to play for a Champions League club. The report stated that Man Utd are his preferred destination and Southampton will only negotiate with Tottenham on their own terms. Liverpool though, aren't going to come back for him.
Will Ings leave Southampton in the summer?
Yes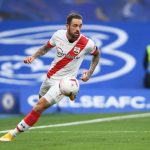 No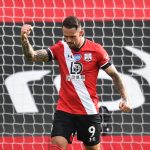 Sheldon talked about the striker's situation and he made it clear that a contract offer is already on the table for Ings.
He said: "I hear all different things said about Danny Ings' contract. It's obviously a delicate situation, I think the club realises it's a delicate situation. This is their star player and you could be going into the summer where he's got a year left on his contract.
"Southampton have offered him a contract that would see him become their highest-earning player. That offer's on the table and it hasn't been signed yet. So why hasn't it been signed? Does Danny Ings think he can go back to a big club? Does he think that a Man City might come in for him? Maybe they might, maybe they won't. Is that something that's holding his contract up? If you're Danny Ings, do you sign a contract that you know, with your injury record and your age – he's 28, so if he signs a four-year deal, is a Man United going to want to pay £80-85 million on a player that's had two ACL injuries and will have absolutely no sell-on value whatsoever? The answer is no, they won't.
"Let's say he gets to the summer and he's got one year left and he's not going to sign the contract, will United pay £30 million for Danny Ings? For a striker that can come in and do a job and you know he's going to score you goals. United have got that money to spend, so yeah, they absolutely would, I would imagine.
"He's a good option, he's an England international and he's fantastic, his work-rate is fantastic, everything about Danny, as a footballer, is brilliant. And he's a brilliant guy as well. So they're the kind of dilemmas that you've got that make it a bit more nuanced than just 'will he sign or won't he sign.'"
TIF Thoughts on Sheldon's comments about Ings…
Ings was the Premier League's second-highest goalscorer last season with 22 goals. He was also third-best in the division for the most number of non-penalty goals per 90 minutes in the campaign. That shows how important he is for the Saints right now.
Considering his contributions, there may be suitors lining up for him. That could help Southampton as they could use interest from other clubs to increase their asking price in the summer, even though his current deal runs out in the summer of 2022.
That could help them earn a profit on what they spent to sign him and a sale like that may help them bring in a potential replacement of a similar quality, too.