Steve Wraith has been speaking on the latest edition of his YouTube show NUFC Matters about all things relating to Newcastle United with Liam Kennedy.
One of the topics that he spent a little bit of time on was the Toon's proposed takeover by PCP Capital Partners, PIF, and the Reuben brothers that was withdrawn in July.
Since then, a legal challenge has been launched by Newcastle against the Premier League over the failed takeover, and it was also revealed that a letter sent by beIN SPORTS to the Premier League and its clubs back in April 2020 forms part of the evidence against the league.
This led Wraith to discuss the takeover though he doesn't think anything will happen this month.
He said: "I don't think it will happen in January; there's still a lot to happen.
"I think essentially the news that you [Kennedy] broke yesterday and then the thawing of relationships [between Qatar and Saudi Arabia], which we have seen today [Tuesday], it pulls the rug from beneath the Premier League.
"Any reason that they would have had to not allow this to go through really is starting to disappear.
"That's good news for us."
Do you agree with Wraith?
Yes, this is good news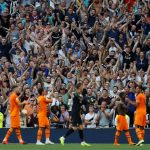 No, it means nothing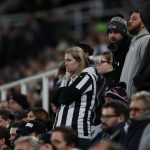 TIF Thoughts on Wraith's claim…
So, though Wraith doesn't think there will be anything on the takeover this month, he believes that this letter is good for the takeover, as is the news that Saudi Arabia and Qatar have ended their geopolitical conflict.
We see his point on the agreement between Saudi Arabia and Qatar because one of the reasons this takeover attempt was opposed so much was because of beIN SPORTS' stance on the deal.
However, the letter from beIN is not secret and does not reveal new information, so though it may form part of the legal case, it might not have too much of an impact because it was already public knowledge.
So, Wraith seems confident, and certainly, the news that Saudi Arabia and Qatar have settled their conflict could be positive.
Still, we are not convinced that the beIN letter means that much, but we will be interested to see what impact this letter has on the ongoing legal case.