Former Toon player Warren Barton has been speaking on the latest edition of the Everything is Black and White podcast about all things relating to Newcastle United.
One of the topics that came up was if the 51-year-old would ever take the job as Newcastle boss.
Barton spoke passionately throughout the episode about what Newcastle means to him and he admitted that he would love to be the manager one day or at least be part of the club and that he has all of his coaching badges.
He said: "I am qualified. I would love to [take the Newcastle job]. I would pay my own flight to get back, of course, I would.
"Now, whether that's going to ever happen, I don't know, but I am qualified in the coaching terms and stuff like that.
"I would love to be involved with the club; it's a great club. I think people know how much it's a big part of my life with my kids being born and everything else in the area and living up there.
"So, that goes without saying, and I would love to. It would be a dream come true; it would be special, and I would love every minute of it."
Would you like Barton as Newcastle manager one day?
Yes, he has the passion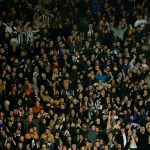 No, he doesn't have the experience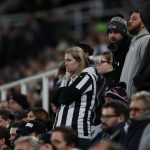 TIF Thoughts on Barton…
It seems pretty clear that Barton would love to be given the chance to go and manage the club that he spent six and a half years with and he claims he is qualified.
However, given that he has never managed any club at any level, never mind the Premier League, we are not sure that the Fox Sports pundit would be the ideal man for the Toon job.
One thing that you can't knock though is Barton's clear passion for Newcastle United, and though we are not convinced that he would be a contender for the Toon job at the moment, it is clear he loves the club, which is great to see.