Newcastle United fans have been reacting with plenty of fury following their defeat at the hands of Arsenal last night.
The result now makes it nine games in a row without picking up a win in all competitions and leaves Steve Bruce's men sitting seven points above the relegation zone, which might look like a pretty sizeable cushion for now, but given their form, it could easily shrink over the coming weeks.
This led Bruce to admit after the game that his side are indeed in a relegation battle, and although he did try to cover his skin by saying 'half the Premier League is', that wasn't enough to save him from the uproar that was Newcastle United fans on social media in response to his comments. Having recently said that the club is aiming to be in the top ten, to then backtrack like this and say the club are now fighting to stay in the league, it was no surprise to see the Toon faithful venting the way they did:
"A week ago, we weren't. We were on 19 points then as well. He doesn't know what he's saying."
"Just a cop out every time."
"No they aren't, what a ridiculous statement."
"He has no clue what he is saying right ?"
"He's a complete fraud. Sack him now."
"He wasn't asked about half the league he's was asked about the team he manages and still can't give a straight forward reply."
Will Steve Bruce last the season?
Yes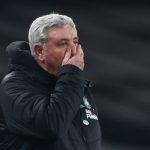 No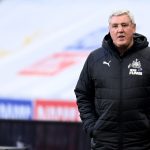 And you imagine things will only be getting worse if results keep going the way they have been.