Steve Wraith has been speaking on the latest edition of his YouTube show, NUFC Matters, about all things Newcastle United.
Alongside Liam Kennedy, one of the topics that Wraith spoke about was the proposed takeover of the Toon after a few events, which could impact the deal happened.
One, was Qatar and Saudi Arabia agreeing to end their geopolitical conflict, which could be a good thing for the takeover because beIN SPORTS were a huge opponent of the deal.
The other main thing that has happened is that Richard Masters has confirmed that arbitration over the takeover is ongoing.
So, all of these new updates led Wraith to issue his feelings on the takeover.
He said: "We've laid it out time and time again – there's a lot of reason for optimism.
"We still believe that PIF will come back if the situation with the Premier League can be resolved, i.e. their negativity towards the Saudi takeover.
"We've seen a lot of change over the last couple of weeks; we've seen Saudi [Arabia] and Qatar shake hands; we've seen public relations thaw between them, [and] we're hearing lots of positive noises."
Do you think Wraith knows what is going on?
No, he hasn't got a clue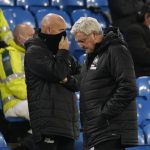 Yes, he has his sources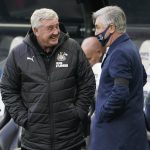 TIF Thoughts on the current takeover situation…
The thawing of relations between Qatar and Saudi Arabia could help, but Luke Edwards did claim that he can't see it helping in the short or medium term, so it could be a while before we see the impact of that situation.
The letter from Masters confirms that the arbitration is taking place and a tweet from Nick De Marco, one of Mike Ashley's lawyers, suggests that he was having discussions with Newcastle over the legal case.
So, it does look like things are happening and there are plenty of reasons for Wraith hoping for a resolution in the coming weeks and months – so we will have to see if Wraith's positivity proves to be misguided whenever this process finally finishes.