Newcastle United could be onto a pretty major coup in the transfer window if they were to pull off signing Hamza Choudhury, according to journalists Pete O'Rourke and Dean Jones.
According to a recent report in The Daily Mail, Newcastle United are one of the clubs that have been offered the services of the former England U21 international, as he appears to not be in Brendan Rodgers' plans for the future despite having made ten appearances this season, although the majority of them were in the Europa League.
Speaking on the latest edition of Touchline Talk, both O'Rourke and Jones both felt that Steve Bruce could get a real player on their hands if they are able to fight off the competition and bring him on board.
O'Rourke said: "I'm a big fan of Choudhury. Good midfielder, England under-21 international, likes a tackle as well and I think somebody like that in the Newcastle midfield would be a good addition to Steve Bruce's side."
Jones replied: "Yeah, that'd be a really nice signing for Newcastle and it's kind of surprising, to be honest, that that hasn't worked out for him at Leicester because there [have] definitely been signs in his time there that it could be a really important player so yeah, that's an interesting one to look out for."
Would Hamza Choudhury be a good player for Newcastle to sign?
Yes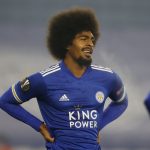 No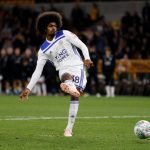 Newcastle United, whilst not totally in a relegation scrap, could certainly do with all the help they can get if they can avoid being dragged into one later in the season, and tackling is one area that they could certainly do with some improvement, as they lie 16th in the table when it comes to a tackles-per-game average.
And with Choudhury, who has often showcased his tackling ability (especially in 2018/19 where he averaged 2.7 per game) he can offer some protection in front of the backline and goalkeeper (who have faced the fourth-most shots on target this season), so it does seem like a match made in heaven if he can get back to that form, which hopefully a run in the team will allow him to do.