Newcastle United fans have been bidding an emotional farewell to winger Rolando Aarons.
The 25-year-old yesterday agreed a move to Huddersfield Town, signing with the Championship side until 2023 and bringing his near-decade-long association with the club to an end.
He initially joined the club in 2012 having been released from Bristol City's academy, but hadn't been given much of a chance to shine on Tyneside, making just 27 appearances for the first team in that time, spending the vast majority of it either in the academy or out on various loan spells. His most famous moment for the club arguably came when he scored the opener in a 2-0 victory over Manchester City in the League Cup back in 2014.
So with his time at the club now over, he posted a farewell message on his Twitter account, which led to a flood of messages from the St. James' Park faithful, with many of them talking about how he never really got the chance to prove himself.
"One of the many things #nufc fail at right now is developing there youngster. So much potential fella, best of luck!"
"Wish you all the best. If Newcastle was ran like a proper football club you would of been a top player now. Go and prove them wrong mate"
"All the best Rolando. Will never forget your goal at Man City. One of my best nights following us."
"Good luck, shame you couldn't get back to your best for
#nufc
, always had the skills to make it. Get your head down and they will have a tremendous player"
"Your be missed. Personally I think you should of been given more of a chance I highly rate you but Bruce, Rafa etc don't see talent in front of them."
"All the best mate. Don't think you ever really got a run in the side you needed to kick on into the team. Hope to see you back in the premier league soon."
Did Rolando Aarons get a fair shot at Newcastle?
Yes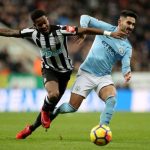 No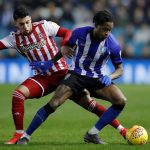 Having spent so long there, it's not like he didn't have plenty of opportunities, but that's just the way things go sometimes.