Rob Lee thinks that the appointment of Graeme Jones could be a move to make Steve Bruce resign from his position.
Newcastle United appointed Jones, a former coach under Roberto Martinez at Belgium, Everton and Wigan Athletic to the club's backroom staff in an attempt to try and improve things on Tyneside following their slide down the table after a poor run of results.
However, speaking exclusively to This Is Futbol, the former Newcastle man thinks that there might be more than meets the eye when it comes to the changes in personnel.
He said: "Well, I think when they're forcing a coach on you, basically that's saying your coaching and your coaching staff are not good enough. He's had that coaching staff, Stephen Clemence and Steve Agnew, and he's had them forever. So there's no way he's endorsed it, but I think it's been forced on him.
"It's typical Newcastle, I think, you know, I think what they're trying to do is force Bruce to resign, probably."
Will Bruce be in charge next season?
Yes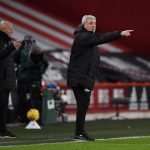 No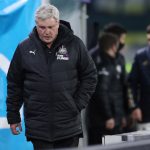 Whilst of course these are just Lee's comments on the matter, hiring a coach to get the manager to resign would be unorthodox, to say the least. However, with it being Newcastle, and owner Mike Ashley notorious for being somewhat tight with his money, it does make logical, financial sense that he would want to go this way rather than having to fork out compensation to Bruce for sacking him.
But in terms of practicality and what it could do to the harmony of the club, it does seem like a drastic way to go in order to change the man in charge in the dugout. Especially because it could just make Bruce more nervous knowing that they've already got his successor lined up.
And when the club are in the position they're in now, adding more drama to the situation probably isn't the best thing to be doing.