Newcastle United fans have been reacted furiously to some comments made by Matt Ritchie.
Speaking in a recent interview for the matchday programme (via Chronicle Live), the Scot talked about the state of the club and how things have changed since he's been there having signed in the summer of 2016.
He specifically talked about the perceived lack of investment from owner Mike Ashley, something that sparks a lot of anger amongst the supporters, but Ritchie doesn't think that's necessarily the case.
He said: "Certainly, since I've been at the football club my feeling is year on year, we've improved as a club, as a group. People talk about investment and this, that and the other. We've invested now, we've signed some very good players, we've got competition for places and it's the best since I have been here. It's a positive step in the right direction."
Ritchie's views didn't go down well with supporters on social media, however, as many of them ripped into him, with some accusing him of just saying things that won't get him in trouble with the higher-ups at the club:
"Every time Ritchie speaks I'm surprised by how disappointing it is. For someone so vocal and passionate on the pitch, off it he seems content to tow the party line. Where's the ambition?"
"He missed the whole point, its the style of play thats really pushing fans off. Nufc fans are quite used to the toon at SJP getting stuck in n giving teams a game or turning over the big boys. We just sit back n watch the opposition play. Its just not NUFC."
"His passion on the pitch can never be questioned but I feel he's never really understood the fans up here, always a sly dig here and there."
"Average player happy to finish just outside the relegation zone. Pointless chat"
"Another one towing the line. I don't expect @NUFC
employees to give us the cold hard truth but don't feed us this guff either. We are the epitome of stagnation; not an ounce of progress or improvement whatsoever."
"Love Ritchie but he's treating us like we're idiots with comments like that."
Do you agree with Matt Ritchie's comments?
Yes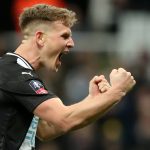 No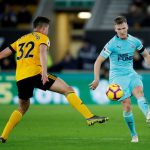 In his defence, whilst he's an employee at the club there are probably certain things he can and can't say, so he should be afforded some level of slack, even if it's something fans don't agree with.