Liam Kennedy has been speaking on the latest edition of NUFC Matters with Steve Wraith and Keith Patterson, a member of Newcastle Consortium Supporters Limited (NCSL), about all things relating to Newcastle United.
The main topic of discussion was the Toon's proposed takeover by PCP Capital Partners, PIF and the Reuben brothers that was withdrawn in July 2020.
The deal is now going through a legal process with the club, with Mike Ashley trying to find a way to force this takeover through.
This legal arbitration was made public in November 2020, but there has been very little said about it since then.
However, the Shields Gazette reporter is adamant that the process is moving along.
He said: "Well, I think there was a little bit of a red herring this week. There was a suggestion that the takeover is no further forward than it was mid-last year.
"That is just totally wrong – like it's so wrong, it's beyond belief. Anybody putting that out there doesn't have a clear knowledge of what's been going on, particularly in the last three months. They've got no clue.
"Is it no further forward than it was this time last year? Ludicrous, absolutely ludicrous. It is a million miles further on."
Do you think that the process has moved on?
Yes, it must have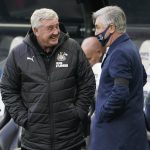 No, nothing has happened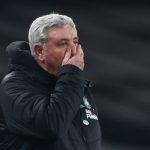 TIF Thoughts on the takeover process…
It is unclear what Kennedy referred to when he talked about the takeover not being any further on, but Luke Edwards did put out a tweet over the weekend about the 'immovable problems', so it could be that.
However, the Shields Gazette reporter sounds almost offended that anyone could even suggest that this takeover process is not any further on than when it started or even when the deal was initially withdrawn.
Of course, all we know is what is in the public domain, but Kennedy seems convinced that something is happening and while there is no evidence to dispute that we would have to agree with what the Shields Gazette reporter is saying.
Hopefully, the process continues to move on so that, one way or another, this saga can finally end.