Liam Kennedy has been speaking on the latest edition of NUFC Matters with Steve Wraith and NCSL member Keith Patterson about all things relating to Newcastle United.
One of the topics that he spent a bit of time on was transfers both in and out for the Toon.
One player he mentioned was Jetro Willems, and while he has been offered to Newcastle, they are concerned about his fitness and apparent wage demands.
Kennedy said: "Jetro Willems is a player that was offered to Newcastle United; he's a player that there has been some talks toing and froing. I think the club are going to have to bring his demands down.
"I have talked on here before about there being a hurdle, and there you are – there's your hurdle.
"There are concerns about his injury – the injury that he suffered last January. He's been fit [at] Eintracht Frankfurt for the best part of a couple of months now and still hasn't kicked a ball for them.
"That's probably a tell that there's something not quite right there, but if it was a short-term deal, it may be worth the risk."
Do you think signing Willems will be a good idea?
Yes, that would be brilliant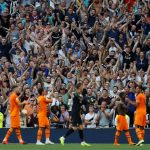 No, not after his injury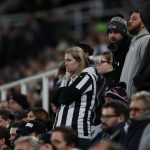 TIF Thoughts on Willems potentially joining Newcastle…
There was a report from The Chronicle that stated that the Toon were trying to bring the 26-year-old in on a loan deal and there was another report from the same publication in December that claimed Willems would not play for Eintracht Frankfurt again because of his contract situation.
So, that could explain why he hasn't played for the Bundesliga side, and if the Toon are willing to do a loan, maybe they aren't that concerned about his knee that he injured while playing for Newcastle last season.
Of course, we don't know what will happen with Willems, but after the impact he made for Newcastle last year, we think he would be a good addition for the Toon.