Liam Kennedy has been speaking on the latest edition of NUFC Matters with Steve Wraith about all things relating to Newcastle United.
One of the topics that he spent a lot of time on was the Toon's proposed takeover by PCP Capital Partners, PIF and the Reuben brothers that was withdrawn in July 2020.
While he was talking about this, the Shields Gazette reporter talked about the letter that Richard Masters sent to MP Liz Twist about the proposed takeover.
In the letter, the Premier League's chief executive claimed that the arbitration process, which was publicly revealed in November, was still ongoing and that he wanted things to be resolved in a 'timely manner'.
However, Masters has said stuff like this before while the takeover was going on and here we are in 2021, and it still hasn't been resolved, so Kennedy doesn't think that you can take too much notice of what he is saying here.
He said: "The 'timely manner' bit – take it with a pinch of salt. He's been saying things like that for about eight months.
"Saying that we would get through things in a timely manner; I don't know what Richard Masters' 'timely manner' is, but I certainly wouldn't be holding my breath."
Do you think anything will be resolved quickly?
No, not a chance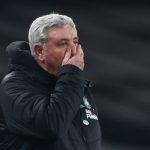 Yes, this will be sorted soon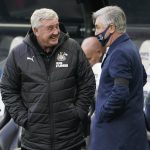 TIF Thoughts on Kennedy's view…
We think the Shields Gazette reporter is bang on here because this process has been going on so long now, we don't know how anyone can believe that Masters wants this resolved in a 'timely manner'.
However, Nick De Marco, one of the lawyers hired by Mike Ashley to try and get this takeover forced through, claimed that he had met with Newcastle on Saturday, so that suggests that something is happening.
Still, as Masters said in his letter, the arbitration process is confidential, so it is unclear how far along it is.
We just have to hope that the process is coming to a conclusion soon and this saga can be brought to an end.