Liam Kennedy has been speaking on a recent edition of NUFC Matters with Steve Wraith about all things relating to Newcastle United.
One of the topics that the Shields Gazette reporter spent some time on was Allan Saint-Maximin and his current situation at the club.
The Frenchman has been out of action for the Toon since having to self-isolate in November and recently had to release a video on his Instagram account to deny any bust-up with Steve Bruce.
This led Kennedy to discuss Saint-Maximin's situation, and he believes that the Frenchman is still battling the virus, while if he did have an argument with Bruce, the pair would have settled their differences.
He said: "If the rumours are right, and I am not saying they are, but if there has been problems and fallouts – you have got to think Steve Bruce would be man enough to get this sorted out, the player himself would be man enough to get this sorted out.
"I am not necessarily saying that is the case, but the word is [the virus is keeping him out], and realistically, that's what I think it is.
"There are some things that make you a little bit uneasy about his Instagram Live [stream] that he put out there.
"Some of the things that he did talk about in there were a little bit unusual and did raise certain concerns.
"But ultimately, Newcastle United and a lot of the medical people in and around the club are saying it is [the virus], so I think we have got to take their word for it."
Do you think Saint-Maximin is just ill?
Yes, there is no greater problem than that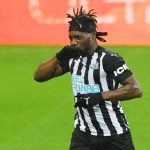 No, there is something else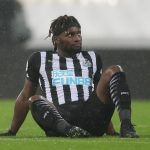 TIF Thoughts on Saint-Maximin's situation…
The 23-year-old reportedly fell out with Bruce back in March, before reports suggested he had fallen out with the Toon boss in recent weeks, which led him to deny this on social media.
So, if the 23-year-old himself is denying any problem, then we are inclined to believe him.
We just hope that he recovers from his illness and returns to help Newcastle as soon as possible as after beating Crystal Palace and West Bromwich Albion without him, the Toon have failed to win a league game since.