Lee Ryder has been speaking on the latest edition of the Everything is Black and White podcast about all things relating to Newcastle United.
One of the topics that he talked about was the mood in the Toon camp at present.
Newcastle are winless in their last nine games, and that has led to suggestions that Steve Bruce has lost the dressing room, and when asked about it recently, he said he wasn't the man to answer those questions.
Ryder went into great detail on this topic and revealed a few things that have concerned him.
He said: "They don't look like they are enjoying it. There are some worrying signs that I have seen after the game against Arsenal.
"One was Joelinton staring into the ground as if he'd lost the World Cup final. You want to see passion, but why is he that upset when he's not shown any type of emotion like that during the game? Why are you suddenly devastated at the final whistle, because you have played the 90 minutes where you look like you can't wait to get off the pitch, so is that just for the cameras? I would like to have that conversation with him, to be honest.
"One other thing I noticed after Arsenal was when the players were warming down, they just looked that little bit too relaxed, cameras were off them in their opinion, and they were just too calm about it all, they didn't look bothered, in my opinion.
"There are a lot of signs that we are seeing."
Do you think Bruce has lost the dressing room?
Yes, most have given up on him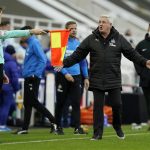 No, confidence is just low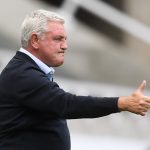 TIF Thoughts on Ryder's comments…
It looks like to Ryder that there were a few things that he wasn't keen on from that defeat to Arsenal, and he is right to bring up the issue of Joelinton, who did look devastated despite a poor performance, so it does seem a bit odd that he reacted like that.
In fact, apart from a handful of Toon players most of the performances were poor really, and they will have to be better against an Aston Villa side who are performing well in the league this season.
Newcastle are now the worst team in the league in terms of form, and they have to stop the rot somewhere, and this trip to Villa Park gives them the chance to do so.
We will have to see if they do improve or if this dreadful run stretches on that bit longer.