Newcastle United fans are not too pleased with the latest Steve Bruce update from Lee Ryder.
The team have been without a win in nine games in all competitions, and whilst they are still seven points above the relegation zone at this point, that hasn't stopped the pressure mounting following their poor run of form
However, according to a recent report from Ryder, Bruce has been 'given extra time' to save his job on Tyneside, with the report claiming he has been 'left to focus on the next game or two', indicating there looks to be no intention of changing head coaches yet.
There are a few days left in the January transfer window, although with no money to spend on new players, it looks as if it's all going to come down to Bruce's managerial experience to get them out of trouble.
The news has not gone down well with the Newcastle United faithful, who you suspect were more looking forward to hearing time was running out rather than being extended:
"This is how out of touch the hierarchy are man. Extra time for what? Another game of 30% procession, no shots on target, no goals. Switch it up now!"
"How about giving the fans extra time to stop worrying about relegation and get rid, move on and let us all forget this sorry episode in our clubs history its a joke."
"Why, he's not gonna magically turn around and be an amazing manager, he's had enough time; he hasn't changed anything. He needs to GO NOW, before we are scrambling to stay in the league."
"Thats it give him more time like we did with mcclaren , its beyond belief Ashley still hasnt learned from all his miatakes"
"This has a sniff of McLaren about it…"
"I think saving the club is more important sack him before it's too late"
"Unbelievable this club is, makes you wonder does Mike Ashley just enjoy give us fans misery and not even bothered"
Are Newcastle fans too harsh on Bruce?
YES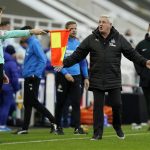 NO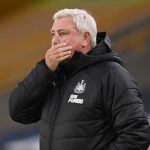 Just whether or not the next two games will be enough to keep him in a job, we'll just have to wait and see.